Welcome to the Judgment: Apocalypse Survival Simulation WikiEdit
Judgment: Apocalypse Survival Simulation is a colony simulation game with tactical combat that takes place in the midst of the Apocalypse. Guide a group of survivors through the mayhem -- hiding from hellspawn and building a safe haven. The game combines a base economy simulation with tactical combat missions; you survive by crafting equipment, defending your base and sending teams to scavenge for supplies. Judgment is available on Steam Early Access since April 11th.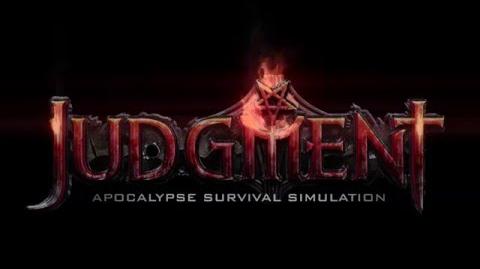 Help us to survive the Apocalypse contributing to Judgment Wiki!
Check out the latest additions here.
See also... Edit
Ad blocker interference detected!
Wikia is a free-to-use site that makes money from advertising. We have a modified experience for viewers using ad blockers

Wikia is not accessible if you've made further modifications. Remove the custom ad blocker rule(s) and the page will load as expected.